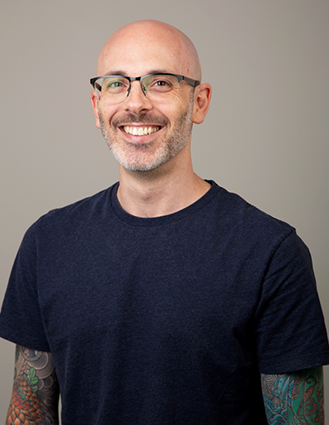 Matthew Tucker
CPA, BBus (Accy), Principal
Matt has been with the business since 1999. He cut his teeth sorting client receipts in an era when computers were viewed with suspicion and family slave labour was commonplace. Since his days as Junior Receipt Wrangler, Matt has worked his way up to Principal. He enjoys looking after a range of clients including individuals, partnerships, companies, trusts and SMSF's and has a particular interest in structuring, Film + TV production companies and their casts and crew. Matt enjoys project work, having designed and managed the firm's move to paperless systems in 2008, a migration of its computer network to the cloud in 2013 and the incorporation of an offshore staffing strategy with TOA Global in 2017. He has also assisted in the production accounting for one of his client's feature films and worked in-house as Financial Controller for another one of his producer clients.
Matt is a Registered Tax Agent and has also served as Treasurer on the boards of Playlab and Radio 4ZZZ, volunteered for Arts Law Centre of Qld and Transit Lounge and spoken for YAQ, QPIX, MEAA, QMusic, BigSound, APRA/AMCOS, InTune Music Conference, Griffith University Film School, New York Film Academy and Music Industry College. Matt himself is no stranger to creative pursuits. He started learning drums in high school and went on to play for Jazz For Four (Jazz Quartet), Red Fence (Covers), Holocene, The Embers, Filler and Mensa Death Squad (Originals). In 2012, he directed, produced and edited his own short film, before realising that taking 1.5 years to edit 30 minutes probably meant his talent for tax was stronger. And he loves tattoos… his sleeves were done by world-renowned Japanese artist, Horiyasu. He'd probably still be in Tokyo today if the human body wasn't a finite canvas. Is there anything else? Yes: Whisky.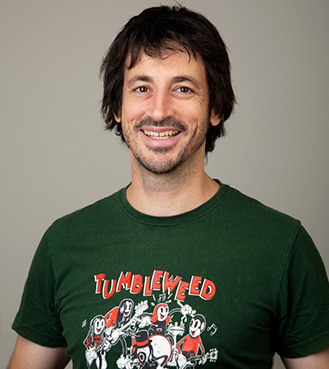 Ian McIntosh
CPA, BBus (Accy), Senior Accountant
Our resident Xero guru has been with the business since 2009. Ian completed his degree at QUT and is CPA-qualified. After working with high-profile sporting personalities and arts clients in Australia, Ian enjoyed an extended stint in the UK working in music publishing, websites, magazines, sports television and racing car events. Upon his return to Australia, Ian joined our firm to focus on creative clients and small businesses. Now he works with individuals, partnerships, companies, trusts and SMSFs. Ian's focus areas are structuring, tax planning and software.
Away from the office, Ian gets to plenty of gigs, festivals and other art events. He's keen to do some more off-road adventures in his Suzuki Jimny. Ian loves surprises as well as beer – especially craft beer, especially dark beer, ESPECIALLY Porter. He recently found the ultimate chocolate brownie and enjoys tempting Matt during his sporadic healthy eating phases. The brownies always win.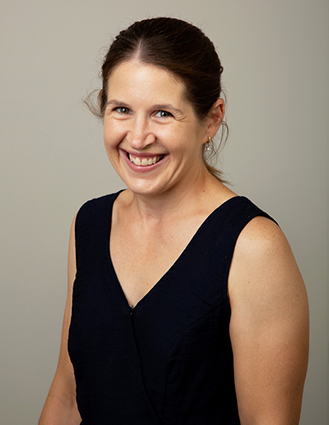 Angela Garske
AdvDipBus (Accy), Accountant
Ange first began working for the firm in 1988, performing general office duties for a couple of hours after school each day. She became a full-time employee in 1991, gradually working and studying her way from receptionist through to accountant. She remained happily employed until early 2007, at which point she swapped crunching numbers for changing nappies! The creation and nurturing of little people consumed most of her time for the next 10 years, but the three beautiful daughters that it produced are her greatest and proudest achievements. For the past 2 years, Ange has been the part-time Finance Officer for Paddle Queensland Incorporated, the state peak body for all paddle-related sports. She has also recently taken on the position of Treasurer with her daughters' swimming club, the Cannon Hill Dolphins.
However, she found the opportunity to return to her former workplace irresistible and is excited to go back to where it all began, especially as it will allow her to finish off her mentoring of Matt – he'd be nowhere near as good as he is if it wasn't for her! One of her daughters, a budding author, already has aspirations of becoming a future successful client! In her spare time, Ange loves spending time with her family and friends, baking, reading and tap dancing! She is also looking forward to experimenting with piano/violin duets, since her eldest daughter commenced piano lessons this year.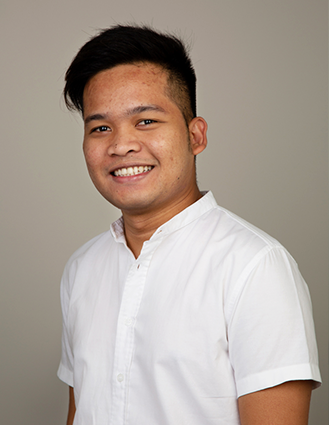 Jerry dela Cruz
BSc (Accy), Junior Accountant
Jerry graduated from the Philippines' University of the Assumption in 2015 with a Bachelor of Science in Accountancy. He started his career working for an accounting business process outsourcing (BPO) provider in Sydney delivering cloud-based solutions to Australian businesses. There he gained his Xero qualification and developed an interest in Australian taxation (who knew it had global fans!). Jerry then made the wise decision in 2017 to join TOA Global, which is where he met us! TOA Global seconds Jerry exclusively to us full-time.
As a beloved member of our dedicated team, Jerry assists Matt, Ian and Angela in a range of matters and plays a huge part in growing our business. At home, he is currently preparing for the CPA board exam and loves watching foreign movies, TV and exploring his country's many beautiful islands in his downtime.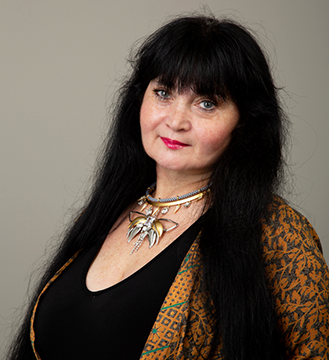 Trudy started with us in 2007. She has worked for many diverse employers over the years, but she openly admits our company is the best. Thanks Trudy – we'll take it! In her spare time, Trudy loves going to the markets, the cinema, eating out and catching up with friends. Multi-talented Trudy's hobbies include art, singing, and playing bass and keyboards.
Oh, and she's also a professional clairvoyant! No seriously, she provides insight through traditional tea leaf readings at various venues. How many accounting practices have that in their skill set?